Baby Massage Training
Diploma in Baby and Child Massage

The Diploma enables Healthcare Professionals (HCPs) to teach a full body 'baby massage' routine. Once the qualification has been achieved, the HCP will be in a position to teach parents how to help their babies relax, sleep, ease colic or constipation and enhance the parent and baby bonding process.
The Diploma in Baby and Child Massage is fully accredited by the national and international accrediting body - the Federation of Holistic Therapists (FHT).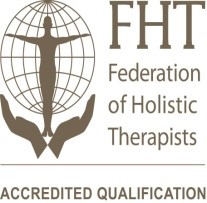 The course is delivered in a classroom environment within a fully equipped centre. The methods of study are teacher input and distance learning packages. Distance learning involves a portfolio of evidence to include written assignments, clinical research and case studies. The course concludes with a theory exam paper, practical skills exam and oral questioning. Private Tuition is available.
Entry requirements: Baby Massage is a specialised subject, therefore in order to register for this course it is necessary to be a fully-qualified Healthcare Professional such as a midwife, nursery nurse, health visitor or paediatric nurse. Therapists who possess a massage therapy qualification are also invited to apply. An enhanced DBS check is required from all delegates in order to proceed with this course.
Duration of study: 3 months (2 x classroom days and 12 x weeks independent learning phase)
Place of study: Cherubs Training Academy, Hampshire
Cost: £395
For Training Course dates, a Course Syllabus and Academy Prospectus for the Baby Massage Diploma please email info@cherubsbabyhealth.com or send an SAE to:
Cherubs,
PO Box 1413,
Southampton,
Hampshire SO18 9AG